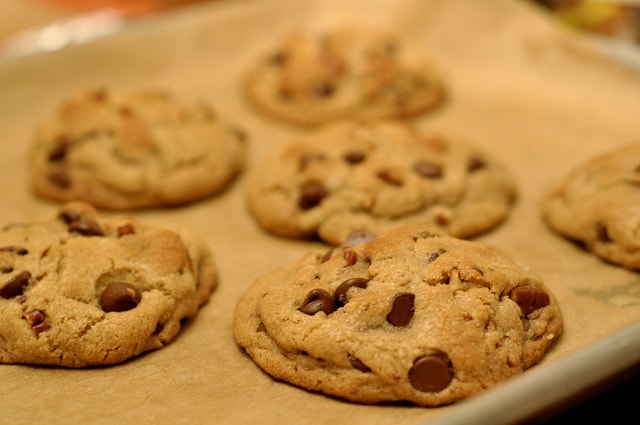 Chocolate Chip Cookies
Gooey yet with a touch of crisp texture that's sure to make one's mouth water for more.
Heat oven to 375

Beat sugars, butter, vanilla and egg in a large mixing bowl with an electric mixer on medium speed. Stir in flour, baking soda and salt. Stir in chocolate chips.

Place rounded tablespoonfuls (about 2 inches apart) onto a cookie sheet.

Bake 8-10 minutes or until light brown. Cool 1-2 minutes and place cookies on a wire rack.